Vintage Sailplane Association
2018
The VSA has added a Calendar that includes engineering drawings of vintage sailplanes. Click on the Calendar image below to go to the Calendar page where the individual months can be displayed, or an entire multi-page PDF file can be downloaded. Details for 2018 Vintage Events may be found by scrolling down below the Calendar image.
Below are details for 2018 Events.
---
March 1 – 3 • Soaring Society of America Convention
Reno Sparks Convention Center, Reno, Nevada. VSA booth and exhibits during regular convention hours. Special vintage talks. See www.ssa.org for registration and complete schedule or call SSA at 575-392-1177. Oldtimers / VSA Luncheon, Friday March 2.
May 4–6 • Eastern Vintage/Classic Regatta
Chilhowee Gliderport, Benton, TN. Tows and flying operation provided by Chilhowee Soaring Association, Inc. Visit <Chilhowee.com> or call Sarah Arnold (423) 338-2000 or (423) 506-9015. Information: Dennis Barton (706) 587-1318 or <denbar@bellsouth.net>.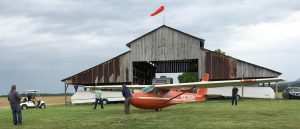 May 21 – 31 • 1-26 Championships (with Special Invitation for Vintage Sailplanes and PW-5's)
Hosted by Caesars Creek Soaring Club, Waynesville, OH (about 30 miles north of Cincinnati, OH). Special invitation offered to Vintage Sailplane Association members. Vintage and classic sailplanes scored by handicap; SSA sanctioned competition. Entrance fee $350; tows to 2,000 ft $50. Entrants must be an SSA member and have proof of insurance. Parachutes required. Contact Steve Statkus at stevestatkus@gmail.com or 513-720-8955.
May 25-28 • (Memorial Day Weekend). Western Vintage/Classic Regatta
Mountain Valley Airport (L94) Tehachapi, CA. Tows, flying operations and camping facility provided by Skylark North (661) 822-5267. Information: Cam Martin (661) 316-5288 or <jcmartin@bak.rr.com>.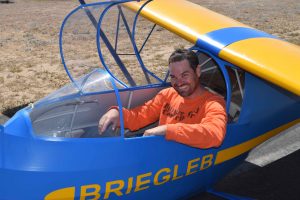 June 14-17 • (Fathers Day Weekend). Midwest Vintage/Classic Regatta
Hosted by the Wabash Valley Soaring Association at the Lawrenceville-Vincennes Airport (LWV), Lawrenceville, IL. Camping on field, motels and lodging nearby, hangars available by prior arrangement. Bring your own vintage glider or join the WVSA and fly our ASK-13, Ka-8 and Ka-6E! Insurance requirements stipulate that tows are available only to members of an SSA chapter (or WVSA) unless prior arrangements have been agreed. Information: Dave Schuur (618) 584-3328 or <dschuur@frtci.net>.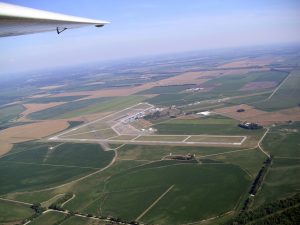 June 16 • VSA Annual Meeting
Information: Jim Short (708) 624-3576 or <simajim121@gmail.com>.
June 30-July 4 • Vintage/Classic Regatta. Tidewater Soaring Society
Join TSS at Garner Gliderport in southeast Virginia for a 3-day fly-in. Tows, hangar-space, camping available. Temporary TSS membership ($25.00) and SSA membership required for tows. Please check out <tidewatersoaring.org>. Information: C.B. Umphlette or Marita Rea (757) 925-4945 (evenings) or <skysailor282@earthlink.net>.
July 23–August 9 • Vintage Glider Club (VGC) Rendezvous and Rally
Join European vintage glider pilots for the VGC Rendezvous in Anklam and the 46th VGC Rally at Stendal, Germany in the week to follow. Information: Vintage Glider Club <vintagegliderclub.org/>
August 17-19 • Massey Vintage/ Classic Rally
Massey Aerodrome (MD1), 1.5 miles east of Massey, MD. Airport information: (410) 928–5270 or <masseyaero.org>. Information: Rusty Lowry (240) 925–5683 or <lowry94@verizon.net>.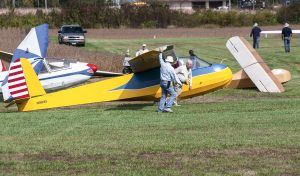 September 1-3 • (Labor Day Weekend) Experimental Soaring Association Western Workshop/Vintage Sailplane Regatta
Mountain Valley Airport (L94), Tehachapi, CA. Tows, flying operations and camping facility provided by Skylark North (661) 822-5267. Information: Cam Martin (661) 316-5288 or <jcmartin@bak.rr.com>.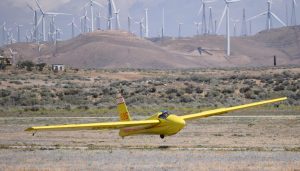 September 20–23 • Great Plains Vintage/ Classic Regatta
Wichita Gliderport, two miles east of Jabara Airport in Wichita, KS. Hotels and restaurants nearby. Saturday features vintage glider topics colloquium. Information: Neal Pfeiffer <nealpfeiffer@sbcglobal.net> or Tony Condon <abcondon@gmail.com>.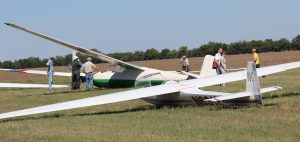 October 12- 28, 2018 Marfa, Texas Vintage & Classic Sailplane Camp
All welcome. bring your own crew and enjoy the village of Marfa and scenic Davis Mountains in possibly the most beautiful month of the year. Contact: Burt Compton 800-667-9464 E-mail: marfagliders@aol.com

October 13 – 14 • Hood River Glider Weekend (plus set-up and de-rig on October 12 and 15)
Western Antique Automobile and Aeroplane Museum (WAAAM), Hood River, Oregon, on the grounds of the Ken Jernstedt Airport (4S2). Tows available. Camping on request. Attractive off-season hotel rates. Beautiful fall colors. Information: Judy Newman (541) 308-1600 or <info@waaamuseum.org>.